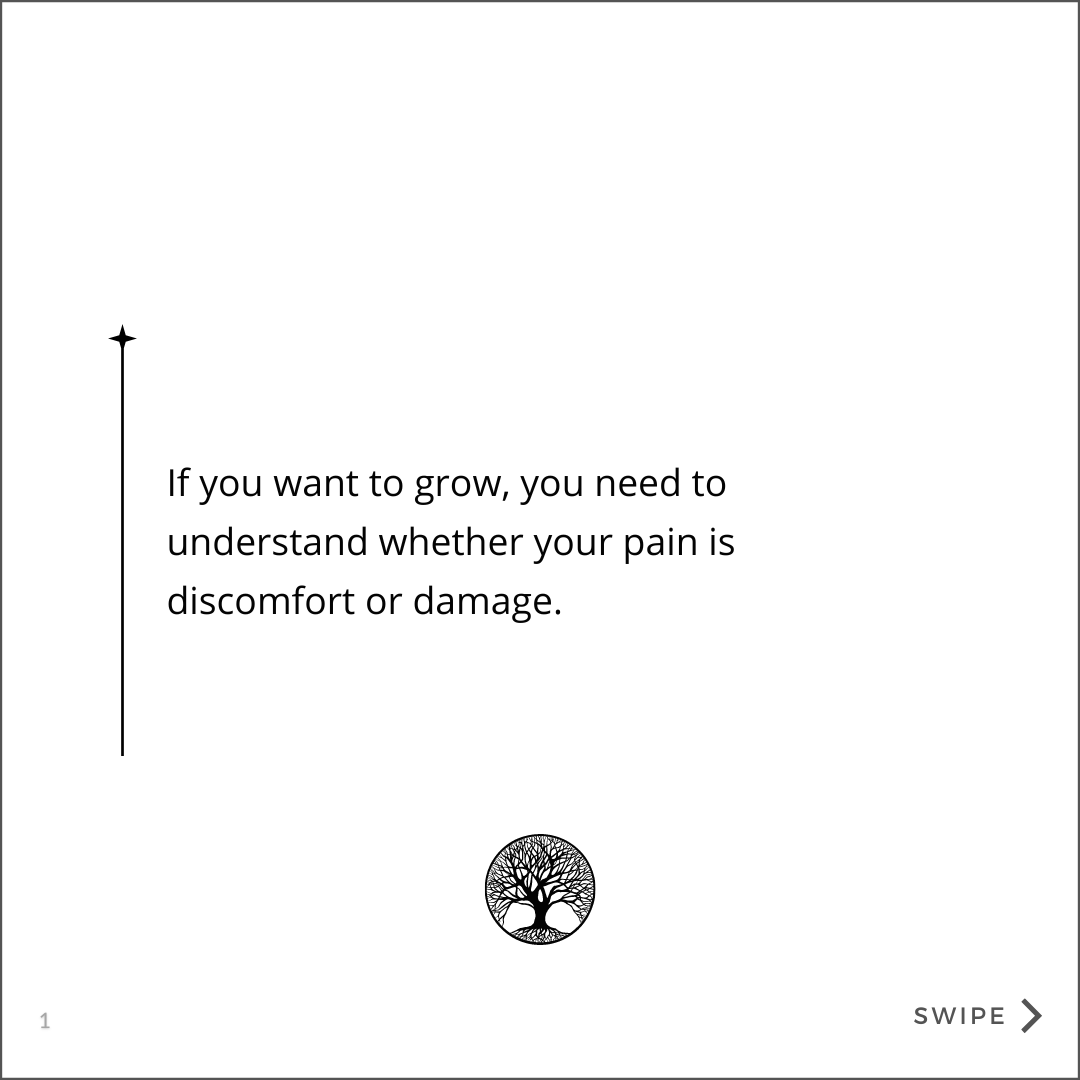 ---
If you want to grow, you need to understand whether your pain is discomfort or damage.
People talk about how pain makes you stronger all the time.
But there are plenty of pains that don't.
Just like the pain of overtraining at the gym can make your muscles weaker.
The pain of embarrassment in a situation where you don't know how to deal with it can ruin your life.
Putting yourself in a social situation where you're so uncomfortable that you're depressed for a week isn't useful.
And attempting something that destroys your belief in yourself doesn't make your life better.
You can't run away from pain because that will ruin your life too. But you can't stupidly chase it.
You have to look at the pain you might experience and decide like a parent decides for their kid whether or not it's a healthy amount of discomfort that will help you grow.
---
You can watch the TikTok version below: